About me
My name is Emma Smith, I live in Scotland and I worry a lot about the future. I watch Roosterteeth a lot. Welcome.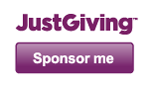 Ruined My Life

Ruined My Lif

Ruined My Li

Ruined My L

Ruined My

Ruined M

Ruined

Ruine

Ruin

Rui

Ru

R

Ro

Roo

Roos

Rooste

Rooster

RoosterT

RoosterTe

RoosterTee

RoosterTeet

RoosterTeeth
I saved the file as "what am I doing with my life"
I've never seen the man laugh so hard in my life
you see, it's a metaphor

you nominate Leonardo DiCaprio for an Oscar but you don't let him win
Put me out of my misery before it's too late.
do u know how hard it is to love a character that's an asshole on a regular basis knowing that they're an asshole and they've done asshole things but whenever u look at them u are just like. wow. u asshole. i love u. but u. are an asshole